Make your stay a gourmet experience with our various catering services
Breakfast, aperitif and meal: enjoy every moment of your day with taste! Enjoy your meal!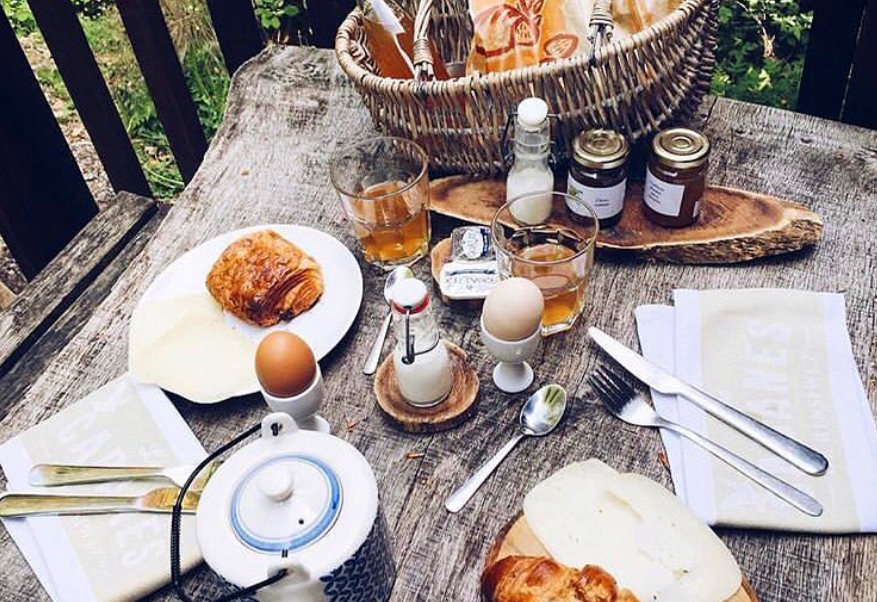 Our breakfasts
Enjoy a breakfast to suit your taste with delicious fresh breads, baked on site daily.
We offer a generous "breakfast basket" with local products to be composed according to your wishes.
The baskets will be delivered between 08:30 and 09:00 in front of your cabin.
Price: "à la carte"
OUR BASKETS
We also offer delicious aperitif baskets to enjoy in the intimate atmosphere of your cabin.
Regional aperitif:
Toast, tapenade, Warempage and regional beer La Chouffe : 19,95 €
Aperitif Champagne:
Champagne, toasts and duck pâté, onion confit : 48,90 €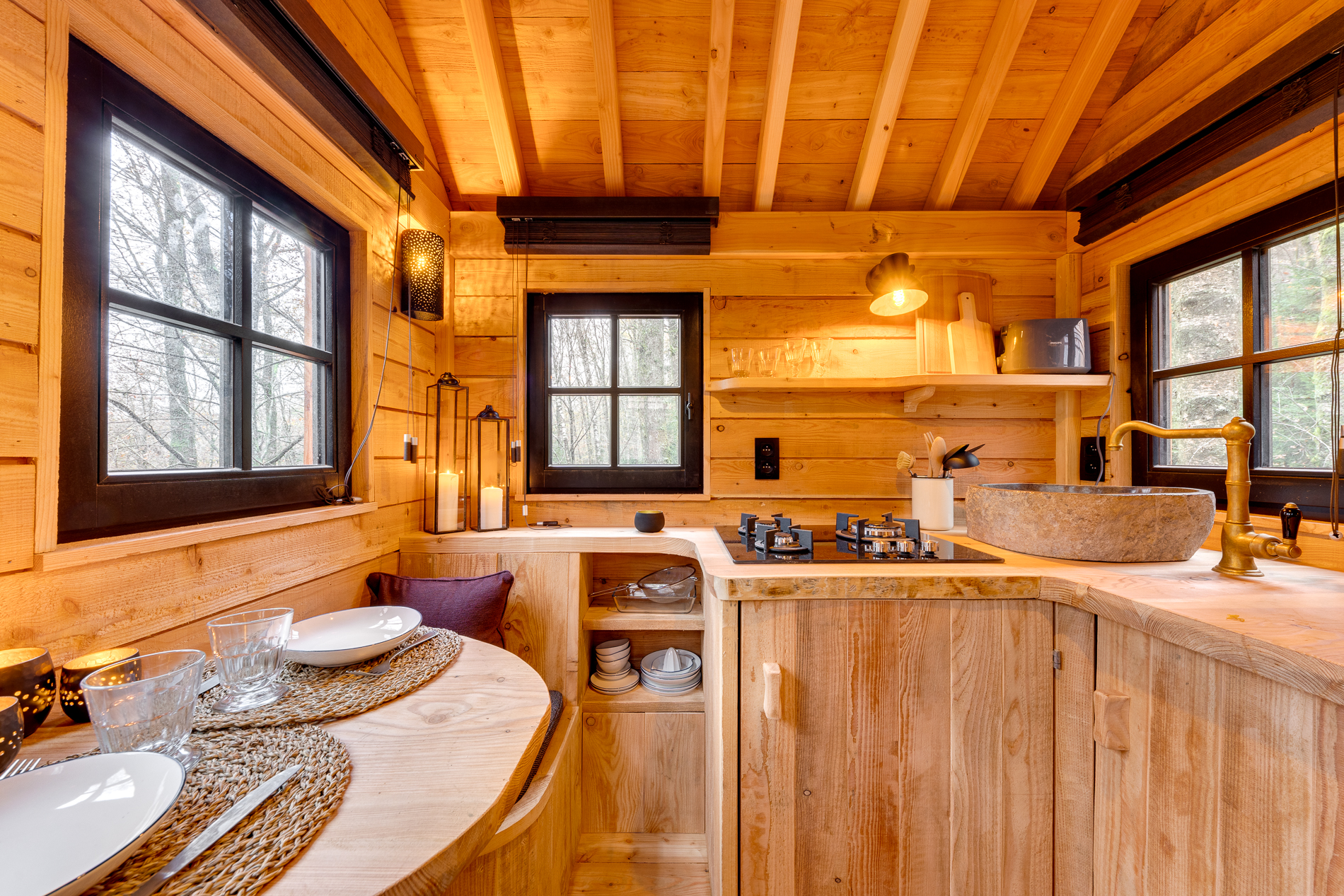 Our catering service
Soon available